We've GOT all the ODDS
in the WORLD!
We are collecting the odds from sports betting industry leaders since 2011.
Using this fast data we are able to deliver useful insights to all parties engaged.
Try our flagship Odds Monitoring Tool product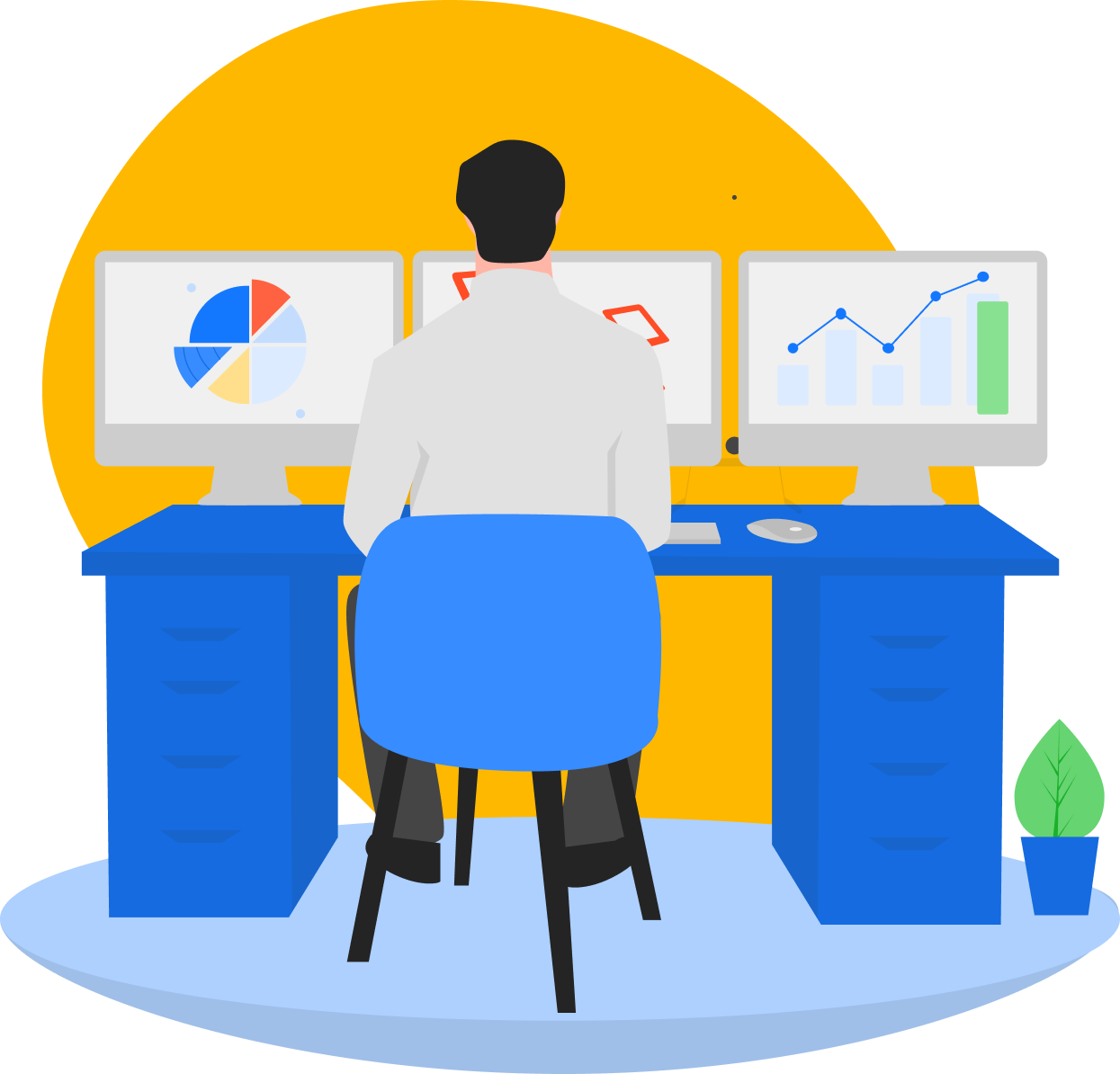 our team
Who we are
OddsMarket was founded by a group of arbitrage betting experts from Ukraine who have been in the industry since 2011. Being on the "other side of game" they were able to study how to outsmart bookmakers using maths in the most effective and efficient way. Their mission is to bring the betting industry to high standards and make it more transparent for all parties involved.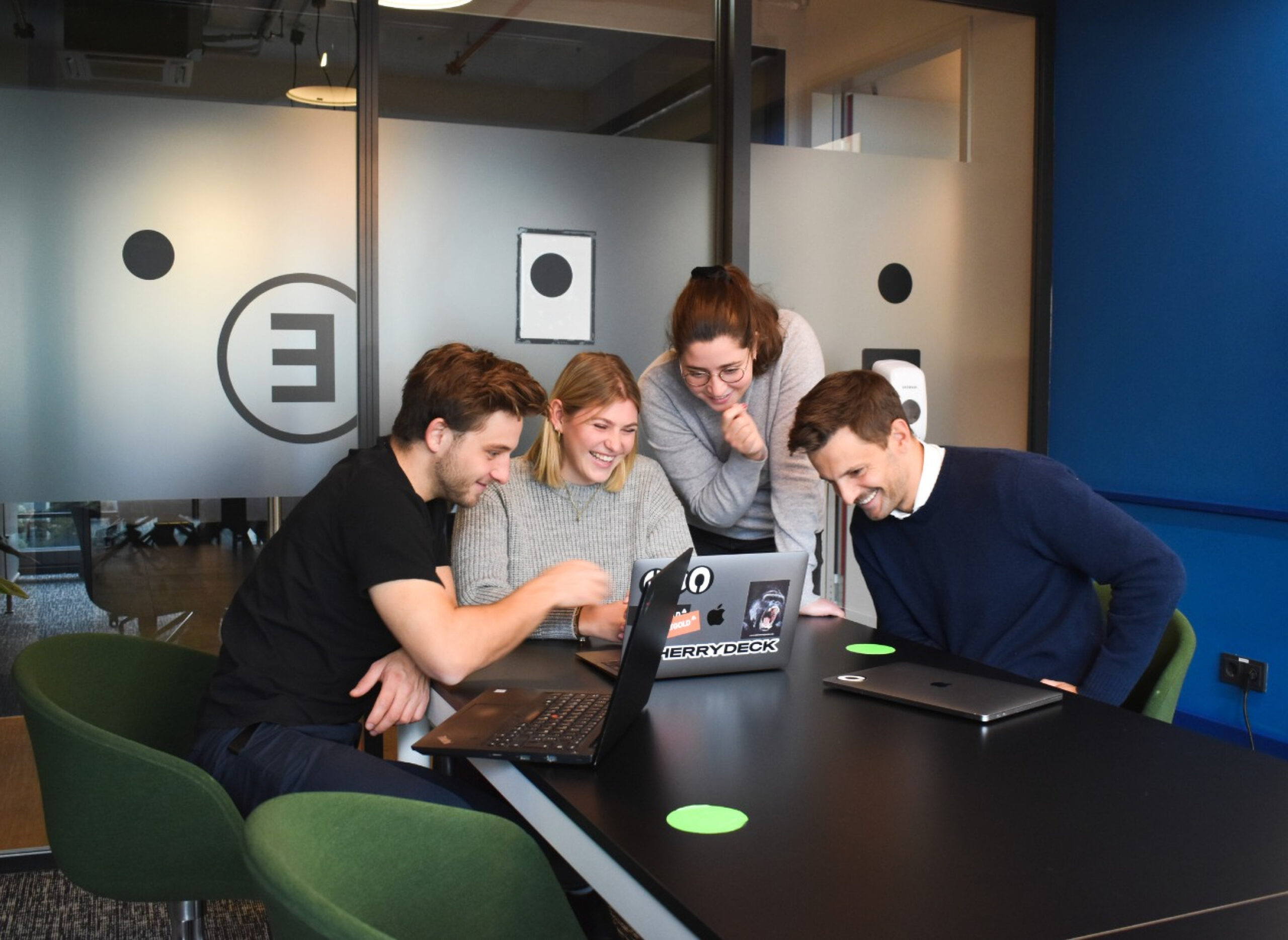 your success
What we do
We've been collecting the odds of TOP bookmaker companies worldwide for more than a decade.  We've grown a strong team of data analysts and mathematicians with software development backgrounds.  The team develops client-facing and API products for sports trading and
risk-management departments as well as for affiliate businesses.
We serve the following industries
Warning
: Undefined array key "file" in
/home/oddsmarket_org/htdocs/wp-content/plugins/wp-stateless/lib/classes/class-bootstrap.php
on line
1467
Warning
: Undefined array key "file" in
/home/oddsmarket_org/htdocs/wp-content/plugins/wp-stateless/lib/classes/class-bootstrap.php
on line
1469
Warning
: Undefined array key "file" in
/home/oddsmarket_org/htdocs/wp-content/plugins/wp-stateless/lib/classes/class-bootstrap.php
on line
1467
Warning
: Undefined array key "file" in
/home/oddsmarket_org/htdocs/wp-content/plugins/wp-stateless/lib/classes/class-bootstrap.php
on line
1469
Warning
: Undefined array key "file" in
/home/oddsmarket_org/htdocs/wp-content/plugins/wp-stateless/lib/classes/class-bootstrap.php
on line
1467
Warning
: Undefined array key "file" in
/home/oddsmarket_org/htdocs/wp-content/plugins/wp-stateless/lib/classes/class-bootstrap.php
on line
1469
Warning
: Undefined array key "file" in
/home/oddsmarket_org/htdocs/wp-content/plugins/wp-stateless/lib/classes/class-bootstrap.php
on line
1467
Warning
: Undefined array key "file" in
/home/oddsmarket_org/htdocs/wp-content/plugins/wp-stateless/lib/classes/class-bootstrap.php
on line
1469
Warning
: Undefined array key "file" in
/home/oddsmarket_org/htdocs/wp-content/plugins/wp-stateless/lib/classes/class-bootstrap.php
on line
1467
Warning
: Undefined array key "file" in
/home/oddsmarket_org/htdocs/wp-content/plugins/wp-stateless/lib/classes/class-bootstrap.php
on line
1469
Warning
: Undefined array key "file" in
/home/oddsmarket_org/htdocs/wp-content/plugins/wp-stateless/lib/classes/class-bootstrap.php
on line
1467
Warning
: Undefined array key "file" in
/home/oddsmarket_org/htdocs/wp-content/plugins/wp-stateless/lib/classes/class-bootstrap.php
on line
1469
Warning
: Undefined array key "file" in
/home/oddsmarket_org/htdocs/wp-content/plugins/wp-stateless/lib/classes/class-bootstrap.php
on line
1467
Warning
: Undefined array key "file" in
/home/oddsmarket_org/htdocs/wp-content/plugins/wp-stateless/lib/classes/class-bootstrap.php
on line
1469
Warning
: Undefined array key "file" in
/home/oddsmarket_org/htdocs/wp-content/plugins/wp-stateless/lib/classes/class-bootstrap.php
on line
1467
Warning
: Undefined array key "file" in
/home/oddsmarket_org/htdocs/wp-content/plugins/wp-stateless/lib/classes/class-bootstrap.php
on line
1469
Warning
: Undefined array key "file" in
/home/oddsmarket_org/htdocs/wp-content/plugins/wp-stateless/lib/classes/class-bootstrap.php
on line
1467
Warning
: Undefined array key "file" in
/home/oddsmarket_org/htdocs/wp-content/plugins/wp-stateless/lib/classes/class-bootstrap.php
on line
1469
Warning
: Undefined array key "file" in
/home/oddsmarket_org/htdocs/wp-content/plugins/wp-stateless/lib/classes/class-bootstrap.php
on line
1467
Warning
: Undefined array key "file" in
/home/oddsmarket_org/htdocs/wp-content/plugins/wp-stateless/lib/classes/class-bootstrap.php
on line
1469
Warning
: Undefined array key "file" in
/home/oddsmarket_org/htdocs/wp-content/plugins/wp-stateless/lib/classes/class-bootstrap.php
on line
1467
Warning
: Undefined array key "file" in
/home/oddsmarket_org/htdocs/wp-content/plugins/wp-stateless/lib/classes/class-bootstrap.php
on line
1469
Warning
: Undefined array key "file" in
/home/oddsmarket_org/htdocs/wp-content/plugins/wp-stateless/lib/classes/class-bootstrap.php
on line
1467
Warning
: Undefined array key "file" in
/home/oddsmarket_org/htdocs/wp-content/plugins/wp-stateless/lib/classes/class-bootstrap.php
on line
1469
Warning
: Undefined array key "file" in
/home/oddsmarket_org/htdocs/wp-content/plugins/wp-stateless/lib/classes/class-bootstrap.php
on line
1467
Warning
: Undefined array key "file" in
/home/oddsmarket_org/htdocs/wp-content/plugins/wp-stateless/lib/classes/class-bootstrap.php
on line
1469
Warning
: Undefined array key "file" in
/home/oddsmarket_org/htdocs/wp-content/plugins/wp-stateless/lib/classes/class-bootstrap.php
on line
1467
Warning
: Undefined array key "file" in
/home/oddsmarket_org/htdocs/wp-content/plugins/wp-stateless/lib/classes/class-bootstrap.php
on line
1469
Warning
: Undefined array key "file" in
/home/oddsmarket_org/htdocs/wp-content/plugins/wp-stateless/lib/classes/class-bootstrap.php
on line
1467
Warning
: Undefined array key "file" in
/home/oddsmarket_org/htdocs/wp-content/plugins/wp-stateless/lib/classes/class-bootstrap.php
on line
1469
Warning
: Undefined array key "file" in
/home/oddsmarket_org/htdocs/wp-content/plugins/wp-stateless/lib/classes/class-bootstrap.php
on line
1467
Warning
: Undefined array key "file" in
/home/oddsmarket_org/htdocs/wp-content/plugins/wp-stateless/lib/classes/class-bootstrap.php
on line
1469
Warning
: Undefined array key "file" in
/home/oddsmarket_org/htdocs/wp-content/plugins/wp-stateless/lib/classes/class-bootstrap.php
on line
1467
Warning
: Undefined array key "file" in
/home/oddsmarket_org/htdocs/wp-content/plugins/wp-stateless/lib/classes/class-bootstrap.php
on line
1469
Sports trading
In-Play Odds Feeds
Prematch Odds Feeds
Custom Average Line Feed
Warning
: Undefined array key "file" in
/home/oddsmarket_org/htdocs/wp-content/plugins/wp-stateless/lib/classes/class-bootstrap.php
on line
1467
Warning
: Undefined array key "file" in
/home/oddsmarket_org/htdocs/wp-content/plugins/wp-stateless/lib/classes/class-bootstrap.php
on line
1469
Warning
: Undefined array key "file" in
/home/oddsmarket_org/htdocs/wp-content/plugins/wp-stateless/lib/classes/class-bootstrap.php
on line
1467
Warning
: Undefined array key "file" in
/home/oddsmarket_org/htdocs/wp-content/plugins/wp-stateless/lib/classes/class-bootstrap.php
on line
1469
Warning
: Undefined array key "file" in
/home/oddsmarket_org/htdocs/wp-content/plugins/wp-stateless/lib/classes/class-bootstrap.php
on line
1467
Warning
: Undefined array key "file" in
/home/oddsmarket_org/htdocs/wp-content/plugins/wp-stateless/lib/classes/class-bootstrap.php
on line
1469
Warning
: Undefined array key "file" in
/home/oddsmarket_org/htdocs/wp-content/plugins/wp-stateless/lib/classes/class-bootstrap.php
on line
1467
Warning
: Undefined array key "file" in
/home/oddsmarket_org/htdocs/wp-content/plugins/wp-stateless/lib/classes/class-bootstrap.php
on line
1469
Warning
: Undefined array key "file" in
/home/oddsmarket_org/htdocs/wp-content/plugins/wp-stateless/lib/classes/class-bootstrap.php
on line
1467
Warning
: Undefined array key "file" in
/home/oddsmarket_org/htdocs/wp-content/plugins/wp-stateless/lib/classes/class-bootstrap.php
on line
1469
Warning
: Undefined array key "file" in
/home/oddsmarket_org/htdocs/wp-content/plugins/wp-stateless/lib/classes/class-bootstrap.php
on line
1467
Warning
: Undefined array key "file" in
/home/oddsmarket_org/htdocs/wp-content/plugins/wp-stateless/lib/classes/class-bootstrap.php
on line
1469
Warning
: Undefined array key "file" in
/home/oddsmarket_org/htdocs/wp-content/plugins/wp-stateless/lib/classes/class-bootstrap.php
on line
1467
Warning
: Undefined array key "file" in
/home/oddsmarket_org/htdocs/wp-content/plugins/wp-stateless/lib/classes/class-bootstrap.php
on line
1469
Warning
: Undefined array key "file" in
/home/oddsmarket_org/htdocs/wp-content/plugins/wp-stateless/lib/classes/class-bootstrap.php
on line
1467
Warning
: Undefined array key "file" in
/home/oddsmarket_org/htdocs/wp-content/plugins/wp-stateless/lib/classes/class-bootstrap.php
on line
1469
Warning
: Undefined array key "file" in
/home/oddsmarket_org/htdocs/wp-content/plugins/wp-stateless/lib/classes/class-bootstrap.php
on line
1467
Warning
: Undefined array key "file" in
/home/oddsmarket_org/htdocs/wp-content/plugins/wp-stateless/lib/classes/class-bootstrap.php
on line
1469
Warning
: Undefined array key "file" in
/home/oddsmarket_org/htdocs/wp-content/plugins/wp-stateless/lib/classes/class-bootstrap.php
on line
1467
Warning
: Undefined array key "file" in
/home/oddsmarket_org/htdocs/wp-content/plugins/wp-stateless/lib/classes/class-bootstrap.php
on line
1469
Warning
: Undefined array key "file" in
/home/oddsmarket_org/htdocs/wp-content/plugins/wp-stateless/lib/classes/class-bootstrap.php
on line
1467
Warning
: Undefined array key "file" in
/home/oddsmarket_org/htdocs/wp-content/plugins/wp-stateless/lib/classes/class-bootstrap.php
on line
1469
Warning
: Undefined array key "file" in
/home/oddsmarket_org/htdocs/wp-content/plugins/wp-stateless/lib/classes/class-bootstrap.php
on line
1467
Warning
: Undefined array key "file" in
/home/oddsmarket_org/htdocs/wp-content/plugins/wp-stateless/lib/classes/class-bootstrap.php
on line
1469
Warning
: Undefined array key "file" in
/home/oddsmarket_org/htdocs/wp-content/plugins/wp-stateless/lib/classes/class-bootstrap.php
on line
1467
Warning
: Undefined array key "file" in
/home/oddsmarket_org/htdocs/wp-content/plugins/wp-stateless/lib/classes/class-bootstrap.php
on line
1469
Warning
: Undefined array key "file" in
/home/oddsmarket_org/htdocs/wp-content/plugins/wp-stateless/lib/classes/class-bootstrap.php
on line
1467
Warning
: Undefined array key "file" in
/home/oddsmarket_org/htdocs/wp-content/plugins/wp-stateless/lib/classes/class-bootstrap.php
on line
1469
Warning
: Undefined array key "file" in
/home/oddsmarket_org/htdocs/wp-content/plugins/wp-stateless/lib/classes/class-bootstrap.php
on line
1467
Warning
: Undefined array key "file" in
/home/oddsmarket_org/htdocs/wp-content/plugins/wp-stateless/lib/classes/class-bootstrap.php
on line
1469
Warning
: Undefined array key "file" in
/home/oddsmarket_org/htdocs/wp-content/plugins/wp-stateless/lib/classes/class-bootstrap.php
on line
1467
Warning
: Undefined array key "file" in
/home/oddsmarket_org/htdocs/wp-content/plugins/wp-stateless/lib/classes/class-bootstrap.php
on line
1469
Warning
: Undefined array key "file" in
/home/oddsmarket_org/htdocs/wp-content/plugins/wp-stateless/lib/classes/class-bootstrap.php
on line
1467
Warning
: Undefined array key "file" in
/home/oddsmarket_org/htdocs/wp-content/plugins/wp-stateless/lib/classes/class-bootstrap.php
on line
1469
Risk management
Arbitrage Bets API
Valuebets API
Bets Protector API
Warning
: Undefined array key "file" in
/home/oddsmarket_org/htdocs/wp-content/plugins/wp-stateless/lib/classes/class-bootstrap.php
on line
1467
Warning
: Undefined array key "file" in
/home/oddsmarket_org/htdocs/wp-content/plugins/wp-stateless/lib/classes/class-bootstrap.php
on line
1469
Warning
: Undefined array key "file" in
/home/oddsmarket_org/htdocs/wp-content/plugins/wp-stateless/lib/classes/class-bootstrap.php
on line
1467
Warning
: Undefined array key "file" in
/home/oddsmarket_org/htdocs/wp-content/plugins/wp-stateless/lib/classes/class-bootstrap.php
on line
1469
Warning
: Undefined array key "file" in
/home/oddsmarket_org/htdocs/wp-content/plugins/wp-stateless/lib/classes/class-bootstrap.php
on line
1467
Warning
: Undefined array key "file" in
/home/oddsmarket_org/htdocs/wp-content/plugins/wp-stateless/lib/classes/class-bootstrap.php
on line
1469
Warning
: Undefined array key "file" in
/home/oddsmarket_org/htdocs/wp-content/plugins/wp-stateless/lib/classes/class-bootstrap.php
on line
1467
Warning
: Undefined array key "file" in
/home/oddsmarket_org/htdocs/wp-content/plugins/wp-stateless/lib/classes/class-bootstrap.php
on line
1469
Warning
: Undefined array key "file" in
/home/oddsmarket_org/htdocs/wp-content/plugins/wp-stateless/lib/classes/class-bootstrap.php
on line
1467
Warning
: Undefined array key "file" in
/home/oddsmarket_org/htdocs/wp-content/plugins/wp-stateless/lib/classes/class-bootstrap.php
on line
1469
Warning
: Undefined array key "file" in
/home/oddsmarket_org/htdocs/wp-content/plugins/wp-stateless/lib/classes/class-bootstrap.php
on line
1467
Warning
: Undefined array key "file" in
/home/oddsmarket_org/htdocs/wp-content/plugins/wp-stateless/lib/classes/class-bootstrap.php
on line
1469
Warning
: Undefined array key "file" in
/home/oddsmarket_org/htdocs/wp-content/plugins/wp-stateless/lib/classes/class-bootstrap.php
on line
1467
Warning
: Undefined array key "file" in
/home/oddsmarket_org/htdocs/wp-content/plugins/wp-stateless/lib/classes/class-bootstrap.php
on line
1469
Warning
: Undefined array key "file" in
/home/oddsmarket_org/htdocs/wp-content/plugins/wp-stateless/lib/classes/class-bootstrap.php
on line
1467
Warning
: Undefined array key "file" in
/home/oddsmarket_org/htdocs/wp-content/plugins/wp-stateless/lib/classes/class-bootstrap.php
on line
1469
Warning
: Undefined array key "file" in
/home/oddsmarket_org/htdocs/wp-content/plugins/wp-stateless/lib/classes/class-bootstrap.php
on line
1467
Warning
: Undefined array key "file" in
/home/oddsmarket_org/htdocs/wp-content/plugins/wp-stateless/lib/classes/class-bootstrap.php
on line
1469
Warning
: Undefined array key "file" in
/home/oddsmarket_org/htdocs/wp-content/plugins/wp-stateless/lib/classes/class-bootstrap.php
on line
1467
Warning
: Undefined array key "file" in
/home/oddsmarket_org/htdocs/wp-content/plugins/wp-stateless/lib/classes/class-bootstrap.php
on line
1469
Warning
: Undefined array key "file" in
/home/oddsmarket_org/htdocs/wp-content/plugins/wp-stateless/lib/classes/class-bootstrap.php
on line
1467
Warning
: Undefined array key "file" in
/home/oddsmarket_org/htdocs/wp-content/plugins/wp-stateless/lib/classes/class-bootstrap.php
on line
1469
Warning
: Undefined array key "file" in
/home/oddsmarket_org/htdocs/wp-content/plugins/wp-stateless/lib/classes/class-bootstrap.php
on line
1467
Warning
: Undefined array key "file" in
/home/oddsmarket_org/htdocs/wp-content/plugins/wp-stateless/lib/classes/class-bootstrap.php
on line
1469
Warning
: Undefined array key "file" in
/home/oddsmarket_org/htdocs/wp-content/plugins/wp-stateless/lib/classes/class-bootstrap.php
on line
1467
Warning
: Undefined array key "file" in
/home/oddsmarket_org/htdocs/wp-content/plugins/wp-stateless/lib/classes/class-bootstrap.php
on line
1469
Warning
: Undefined array key "file" in
/home/oddsmarket_org/htdocs/wp-content/plugins/wp-stateless/lib/classes/class-bootstrap.php
on line
1467
Warning
: Undefined array key "file" in
/home/oddsmarket_org/htdocs/wp-content/plugins/wp-stateless/lib/classes/class-bootstrap.php
on line
1469
Warning
: Undefined array key "file" in
/home/oddsmarket_org/htdocs/wp-content/plugins/wp-stateless/lib/classes/class-bootstrap.php
on line
1467
Warning
: Undefined array key "file" in
/home/oddsmarket_org/htdocs/wp-content/plugins/wp-stateless/lib/classes/class-bootstrap.php
on line
1469
Warning
: Undefined array key "file" in
/home/oddsmarket_org/htdocs/wp-content/plugins/wp-stateless/lib/classes/class-bootstrap.php
on line
1467
Warning
: Undefined array key "file" in
/home/oddsmarket_org/htdocs/wp-content/plugins/wp-stateless/lib/classes/class-bootstrap.php
on line
1469
Warning
: Undefined array key "file" in
/home/oddsmarket_org/htdocs/wp-content/plugins/wp-stateless/lib/classes/class-bootstrap.php
on line
1467
Warning
: Undefined array key "file" in
/home/oddsmarket_org/htdocs/wp-content/plugins/wp-stateless/lib/classes/class-bootstrap.php
on line
1469
Affiliate
Odds Comparison API and Widget
Surebet widget
Valuebet widget